Have a Look
Around the Site:
May
Keep container gardens looking gorgeous by feeding regularly. Remember, nutrients in containers are quickly used up by plants or leached by frequent watering.
Contact Information:
E-Mail:
Click to e-mail us.
Telephone:
(562) 804-2513
Address:
6220 Lakewood Blvd
Lakewood, CA 90712
Hours:
Monday through Friday: 7:30 - 5:30
Saturday: 8:00 - 5:30
Sunday: 9:00 - 4:30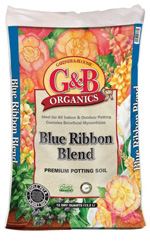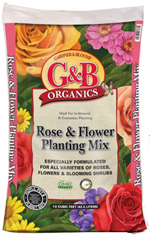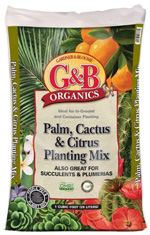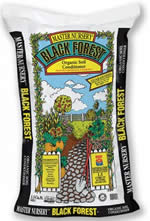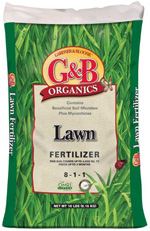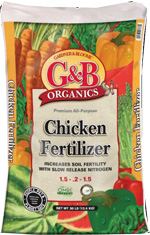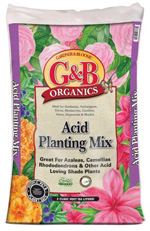 Featured Quote:

"I love spring anywhere, but if I could choose I would always greet it in a garden."
~ Ruth Stout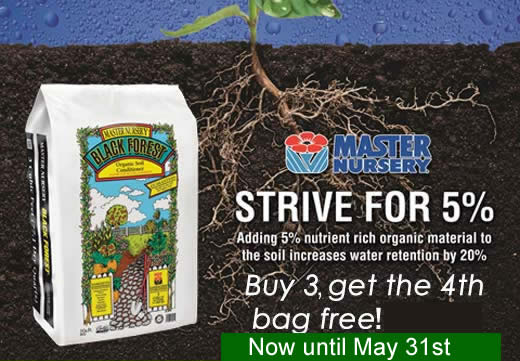 It's always a challenge to come up with new and unusual gift ideas for Mother's Day. This year, why not plant a garden for her (either in the ground or in a container) that she will be able to use and enjoy year-round? Base the type of garden you plant on her interests.
Does your mother enjoy cooking? An herb garden might be the perfect gift. Many herbs stay, or can be kept, fairly small and compact and would be well-suited to a pot or window box; these include thyme, oregano, sage, basil and cilantro/coriander. If she has a favorite style of cooking (Italian, Mexican, Asian or Middle Eastern, etc.) you could plant a container with several of the herbs used in that particular style of cooking. If you have a sunny spot available for in-ground planting you could plant some of the larger herbs as well, like rosemary or bay.
Perhaps your mom is a nature lover. A garden to attract birds or butterflies would provide her with hours of enjoyment. Try planting a garden with plants that attract both, using plants such as butterfly weed (Asclepias), salvia, beard tongue (Penstemon), California fuchsia (Zauschneria), lavender, lantana (colors include white, lavender, red, orange, pink and yellow), butterfly bush (Buddleja) and columbine (Aquilegia).
If your mother enjoys growing her own fruit, a unique gift would be a fruit tree that has different types of fruits on the same tree. Citrus trees are available this way and usually sport five or six types of fruit per tree. These can be a combination of lemon, grapefruit, orange, mandarin, tangelo, or lime. Don't be too choosy about the combinations; what you are able to find will be based on the grower's availability and can change from year to year. Stone fruits (cherries, peaches, plums, etc.) are also available as multi-grafted trees. By having fruit with different ripening dates on the same tree, you are able to significantly extend your harvest period.
For those moms who enjoy growing flowers to use in indoor decorating, a cutting garden would be ideal. Some great annual choices for the warm season are: celosia, cosmos, zinnias (tall types), or sunflowers. For perennials, plant Peruvian lily (Alstroemeria), black-eyed Susan (Rudbeckia), shasta daisy (Chrysanthemum maximum), pincushion flower (Scabiosa columbaria), cottage pink (Dianthus plumarius), sea lavender (Limonium perezii) or dahlias (taller types). If you have room, consider planting a focal-point plant to use for cut foliage such as pink breath-of-heaven; the foliage of this plant looks delicate and airy and lasts in a vase for up to two weeks.
Visit us soon so we can help you get your Mother's Day garden off to a good start. Mom will love it!
Beautiful bougainvillea, that evergreen subtropical plant from South America, comes in several different forms. The most common is a vine--a vine that does not twine or cling--but a vine nonetheless. It also comes in a shrub form and a ground cover.
The vibrant colors are not the flower, but are colorful bracts surrounding a small, inconspicuous flower. The color show begins in spring and can continue into the winter. Now, you can't ask much more of any flowering plant!
A mature vine bougainvillea in full bloom is simply a huge "WOW!" factor in any garden. The vine bougainvillea is a fast grower and needs regular pruning to keep in good form. Because of this vigorous growth, any structure chosen for support must be very sturdy.
Yes, they do have thorns. Keep that in mind when you are thinking of the best location in your landscape.
Other bougainvilleas have a low-growing form which is perfect for containers. Place containers near the edge of a balcony and the bougainvillea will grow outward and down, spilling color over the outside wall of your home.
Great care must be taken when planting bougainvilleas. The roots do not like much handling so do not disturb the root ball. You can cut out the bottom of the pot and plant both bougainvillea and pot. Alternatively, carefully make four vertical cuts down the side of the nursery container and carefully pull all four sides farther apart. Supporting the base of the root ball (not grasping the trunk of the plant), gently remove the plant from the growing container and carefully place it into the ground or new container, remembering that the roots are very sensitive to handling.
Bougainvilleas like full sun and regular watering, but not overwatering. If you water too much, they won't bloom.
Bougainvilleas come in white, yellow/orange, pink, red, and purple. Plant all one color for a huge color impact, or mix and match colors, to create the look of an impressionist painting.
Some gardens can be pretty, some can be manicured and some can look wild and woolly, but there's nothing like a fragrance garden to tickle the nose and stimulate the senses. Fragrance gardens can be created using many different garden design themes; the only requirements are using plants with flowers or foliage that is pleasingly fragrant.
You can go Cottage, Mediterranean, Victorian, Woodland or something in between, since all can benefit from the use of fragrant plants and flowers. A fragrance garden doesn't have to be just sweet and perfumed. It can also be soothingly aromatic, with both delicate and bold scents. You can even select when you want your garden to emit its fragrance, be it morning, mid-day or night time!
Plant your garden using a good quality soil amendment and feed in the summer to ensure healthy growth. Most plants get their fragrance from essential oils in various parts of the plant foliage or flowers. Foliage fragrance is often released by touch, while flowers don't need an extra nudge to share their delights. Position foliage-fragrant plants along pathways, borders, or overhead on an arbor or trellis where their aroma will be released when you brush past them.
Some flowers can be enjoyed from far away, while others might require you to get close to inhale their sweet perfume. We're sure you'll find some scents you love among our selection.
Tomato hornworms are the larvae of a large sphinx moth that is about the size of a hummingbird. In spring, the moth lays eggs on the underside of tomato (and related plants like pepper and eggplant) leaves. Although the hornworms are quite small when they first emerge, they are big eaters (of leaves) and grow up quickly. Usually, you won't even see this fellow until it is large--about 2 inches long and fat! They are quite distinctive, actually handsome with their diagonal white stripes and horns on the rear. However, due to their camoflage they can be difficult to find (until they've eaten a lot of leaves).
Don't be afraid of the hornworms. They look more frightening than they are. They don't bite or sting, just try to look big and ferocious. You can easily handpick to remove from your plants and just throw them away. When they are younger and smaller, use Bt (bacillus thuringiensis) as an effective management technique.
Some gardeners have a different approach to the tomato hornworm. While handpicking a hornworm, look to see if you find little white cocoons attached to its back. If you do see this, that cocoon is a pupating braconid wasp, which is a garden-friend predator. Capture the hornworm and keep it (or all of them) in a container, feeding them tomato leaves. You are creating a nursery for the braconid wasps that can then be released into your garden! These wasps will help control the hornworm population.
Other natural predators are birds and the larvae of the green lacewing. Plant your gardens to create an inviting habitat for all of these natural predators, and you'll control this voracious eater of your tomato leaves. Luckily, hornworms don't eat the tomato!
Should I fertilize shrubs before or after rain?

Answer:
That depends on whether the ground is wet before it rains. Fertilizer should never be applied to dry ground or dry plants. Chemical fertilizers can burn plants when the ground is dry, because the salts that are a by-product of the fertilizer will reach the plant cells before the water can replenish them.
Most organic plant foods need moist soil to break down and allow the beneficial microbes in them to proliferate. If the ground is already moist and you know a measurable amount of rain (at least 1/2") is coming, then apply your fertilizer before. If the ground is dry, allow the rain to replenish the soil with moisture and then apply your fertilizer. After you fertilize, make sure to water the fertilizer in so it percolates into the soil.
Makes a great Mother's Day breakfast or brunch, and it's easy enough that the kids can help make it.
What You'll Need:
1/2 cup butter, melted
3/4 cup brown sugar
1 tablespoon ground cinnamon
12 slices sandwich bread
6 eggs
1/2 cup milk
1 pinch salt
Step by Step:
Coat a 9x13-inch baking dish with melted butter.
Spread any remaining melted butter over bottom of dish.
Sprinkle brown sugar and cinnamon evenly over melted butter.
Arrange bread in two layers over brown sugar mixture.
Beat eggs, milk, and salt in a bowl; pour over bread.
Cover and refrigerate overnight.
Preheat oven to 350 degrees.
Bake in the preheated oven until golden brown, about 30 minutes.
Serve warm, with your favorite French toast toppings.